Events
We've been out and about – take a look at our journey so far…

Social Entrepreneur Interview by Tony Loyd
July 24, 2017
What to hear more about Binary Bridge from Founder, Lori Most? Tony Loyd sat down with her to find out more about Binary Bridge and the story of how (and WHY!) we started. You can listen to the podcast here, or find it on iTunes, Google Play, Stitcher Radio, or SoundCloud.
You can hear more stories for and about social entrepreneurs on Tony's website:  http://tonyloyd.com/
IotFuse Conference 2017
April 21 – Minneapolis, MN 
We were excited to present CONNECTIVITY IN THE JUNGLE to a packed room at the IoTFuse Conference!  This 1-day conference included broad vision talks, along with deep-dives into the latest technology in the Internet of Things space.
"One of the World's Best IoT Conferences to Attend in 2017" – Business Insider
Learn more here:   https://iotfuse.com/ 
And check out our session!  https://iotfuseconference2017.sched.com/event/9tz0?iframe=no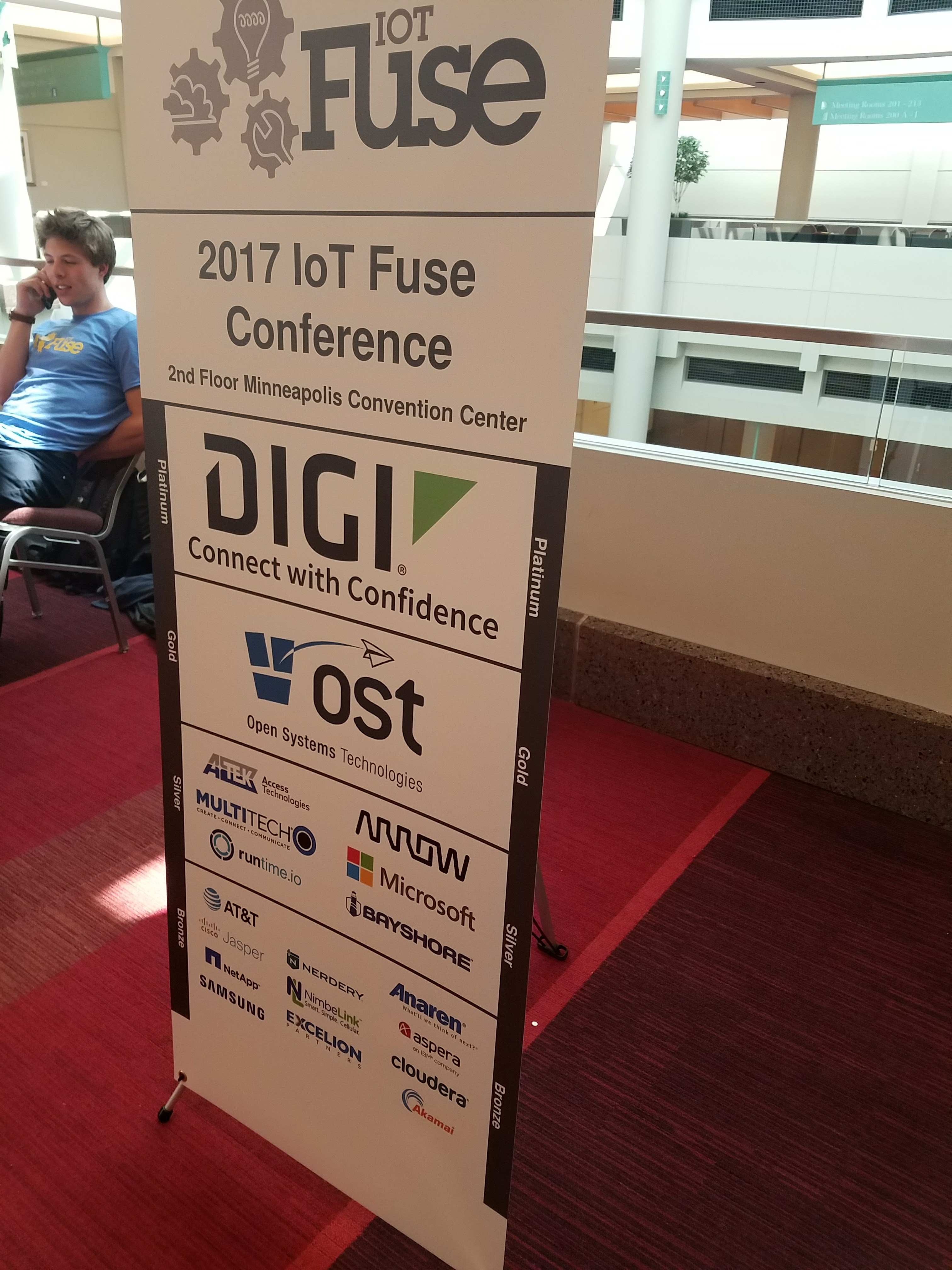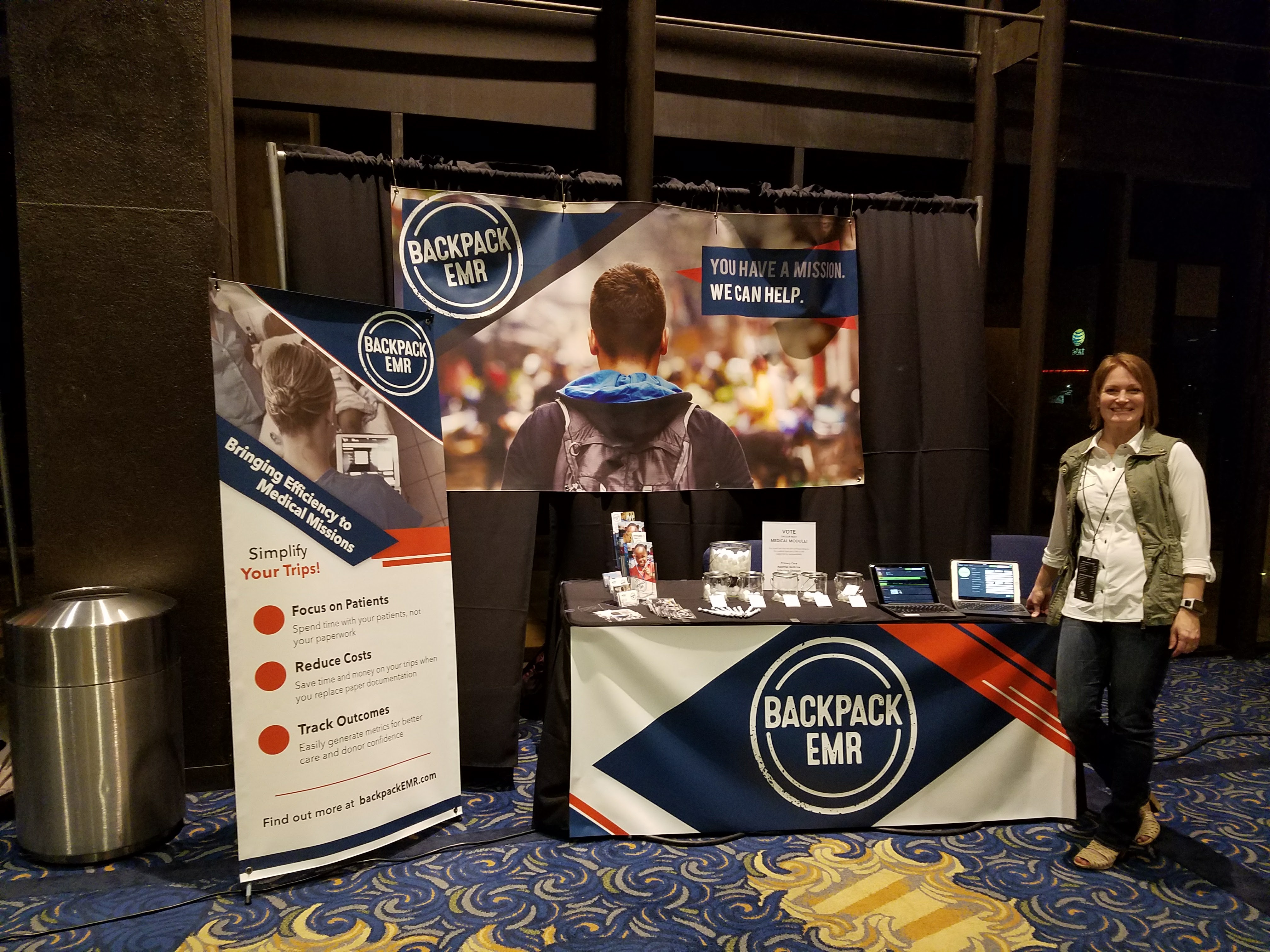 M3 Conference 2016
Houston, TX
We met so many amazing people and organizations at the Mobilizing Medical Missions conference in Texas. We were one of 70 exhibitors at the conference, and the booths were busy during the 2-day event. The team estimates between 1200-1500 attendees – and I believe I talked to nearly each and every one of them. Such a great event!
Find out more:  https://m3missions.com/
Minnedemo 24 -Twin Cities Start-Up Week 2016
Minneapolis, MN
We were selected as 1 of 7 from a group of tech start-up companies to present at the Twin Cities Start Up Week marquee event of Minnedemo 24. We were given 7 minutes to demo our product, and the most important rule:  NO SLIDES! 
So with a lot of practice, we were able to keep our demo at 7 minutes, and were able to zip through entry of a patient, along with talking about all of the great networking pieces to our software.  Despite a bit of technical difficulties with too much cell traffic in that auditorium, we were able to pull in some interent access, and at least show the web-version!  Our Wi-Fi just couldn't connect to our iPads with all of those tech enthusiasts tweeting, recording, texting, live-streaming, and who knows what else!?
I think we still gave the crowd of around 1000 techies a good show.  You can see for yourself:  https://vimeo.com/183765644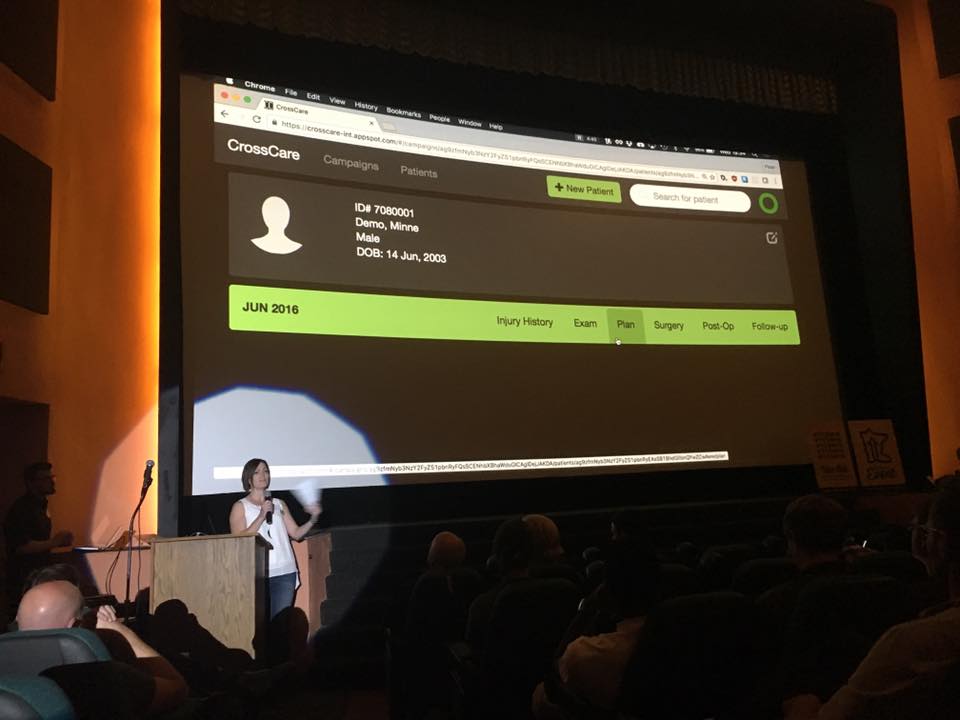 Humanitarian Technology Conference 2016
Sponsored by Digi International
Boston, MA
HumTech was our first look at the amazing technology being implemented by humanitarians today. This is a passionate industry of people, and it made us excited dive in and never look back.
We had the opportunity to display our prototype CrossCare with the other exhibitors, where we received very encouraging feedback on the need to move forward with a portable EMR.
This was also where my views were solidified by 2 individuals – Gisli Olafsson, CTO @ Beringer France and author of The Crisis Leader, and Dr. Christopher Robert, founder of SurveyCTO.
Olafsson's keynote talked about the need to get away from the current cycle of applying for grants, fulfilling the grants, running out of funding, and applying for more grants when it comes to innovation in this space. He urged us all to take a note from the corporate world, and find a way to self-fund. https://twitter.com/gislio
Robert showed me that a for-profit company can have the heart of a non-profit, and produce vital technology to humanitarians, but still bring in enough $ to pay the bills.  https://twitter.com/SurveyCTO
For more on our take-aways from HumTech, visit our partner Digi's blog.